Don't Compromise Care For Cost
Share Caregiving Responsibility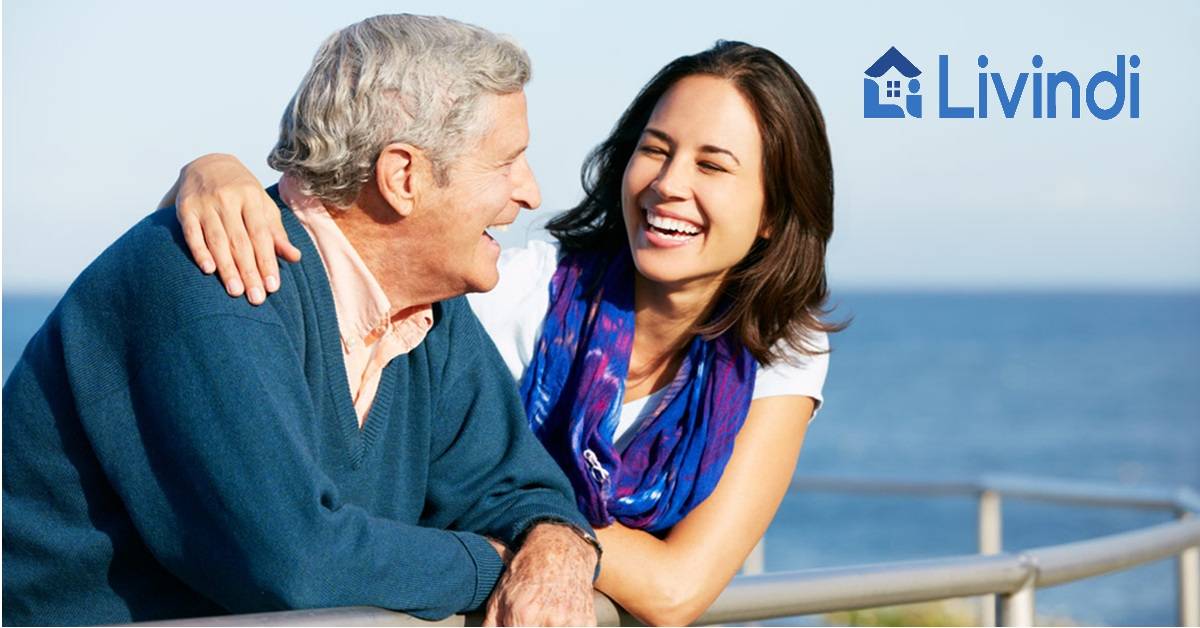 Meet Livindi.


Smart technology to help people you care about live independently.
---
Livindi Transforms Caregiving
---
| | |
| --- | --- |
| Feature | Benefit |
| | Engage multiple family members in performing, arranging, and verifying routine care. |
| Arrange Non-daily Care and Services | Remotely arrange for transportation, groceries, home deliveries and household repairs with concierge. Records completions of work by service providers and tracks quality. |
| Connect Multiple Family Caregivers | Connect all caregivers on a single platform. Divide and conquer caregiving responsibilities and manage costs among family members. Divide responsibilities for loved one's needs according to their comfort level, vicinity, expertise and convenience |
| Immediate Emergency Assistance | Online, on-call, and emergency assistance |
| | Everyone on the platform can connect with each other as well as their loved one face to face via one-touch video conference and automated issue alerts. |
| Low Technological Barrier To Use |  System is shipped to all members fully configured |
---
Thank you for your inquiry!
This field is required
This field is required
This field is required
---
---

Livindi is very easy to install, even for a non-techie like me. Easy set-up. Seriously easy. The App walked me through adding members to my team.

It helps us monitor without hovering. My mother-in-law, now in her 90s, lives by herself. She has difficulty with her hearing, so phone conversations are a little tricky. I love the fact that the App sends us alerts about her activity and will contact us if there is an emergency. It helps us monitor her without hovering.

No worries about the Wi-Fi going down. We live in an area with Wi-Fi that's kind of spotty. Livindi works with the cellular network, I don't have to worry about it not working when the Wi-Fi goes down.

The product works as advertised. The cute videos and pictures of my family makes and loads onto the tablet keeps my husband involved. He loves watching our grandchildren.

I'm not constantly running to my Dad's house anymore. Not needing to drive over to my Dad's to see if he has eaten, used the bathroom, etc. is so helpful to not waste that time.

It seems very accurate with detecting movement. I didn't immediately understand how to place the sensors in my home but Livindi's customer support helped me right away! Great service.

Overall very happy with this so far! I've had the unit up and running for about 2 months. It has performed flawlessly. My husband slipped and fell in our home. He used the help button and Livindi alerted us so we could get to him. Thank goodness he was ok!

Saved us money on in home care. Great deal at this price point. Its reliability and accuracy have been wonderful. Thanks for a great product at a good price.

If you are a caregiver, get Livindi. I can't recommend this product highly enough. I've been caring for my parents for the past 3 years. I can monitor activity from anywhere and I don't have to remind my dad to take his medications or worry that my parents are lying on the floor. I don't feel like I'm nagging or babying them anymore!

My sister has no excuses anymore!  Livindi makes it simple to help out. For a long time I was the only one that my mom would call when she needed something because I lived closer and my sister was just fine with that. With the App, I can order groceries or a ride for mom when I just can't take the time off from work. So can my sister! My secret tip was setting up the Livindi tablet with my sister as the first picture. Now mom calls her first!

My children call from California that is where they live, 3000 miles away. I talked to them last night and got to see them all. I can see pictures of my family in one place and I can see them better.

I think it is a wonderful gadget. I am not in the computer world and everything I have to learn and it does not come naturally. This is easy you just have to know what buttons to push.